Best Dog Food for Bichon Frisé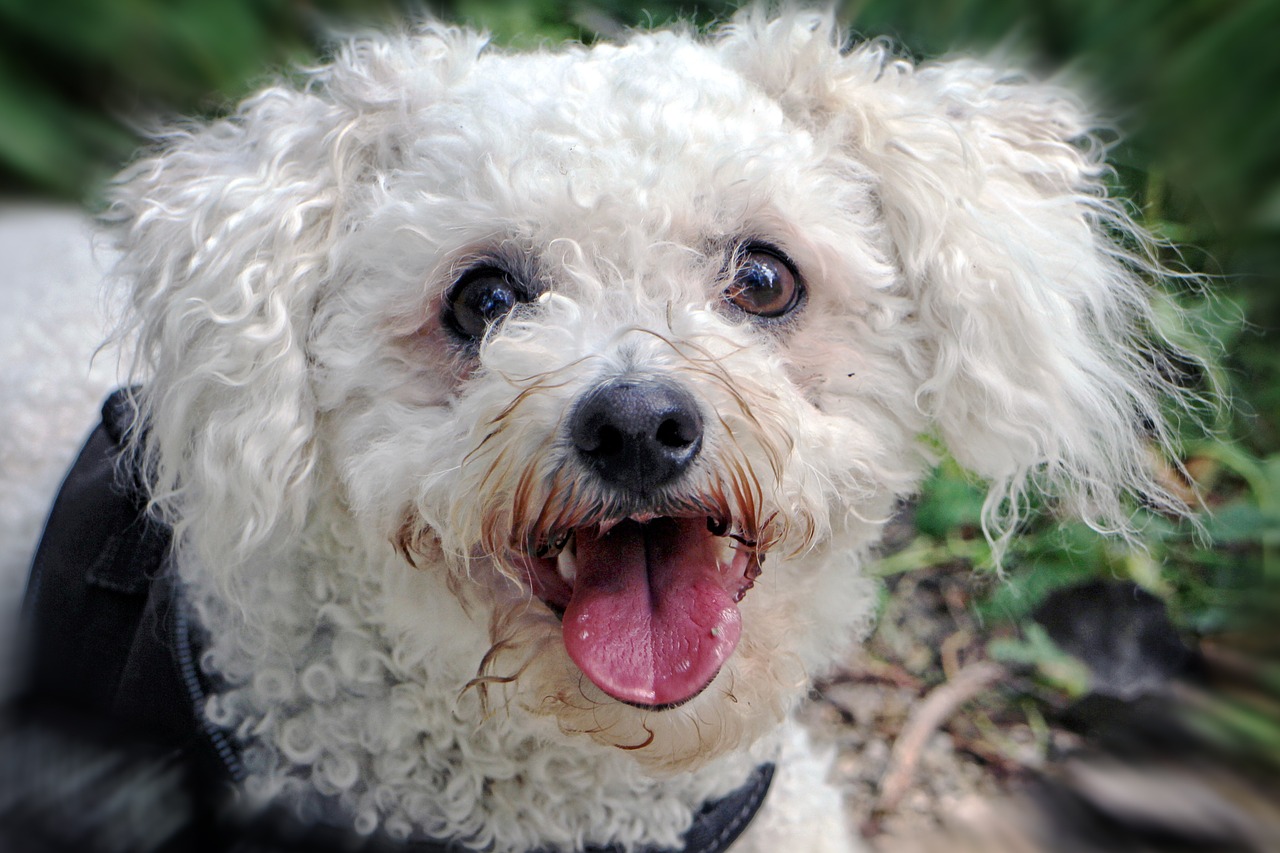 Dakota says that her Bichon Frisé friends are some of the most energetic friends she has. However, her friend's owners sometimes find it difficult to locate the Best Dog Food for Bichon Frisé.
However, her friends have told Dakota exactly what they need in a great Bichon Frisé dog food. In this article, we will reveal those secrets and why those secrets are so good for this breed.
Do You Want The BEST Dog Food For Your Bichon Frisé?

Dakota's Bichon Frisé friends have unique personality traits that require certain dietary needs. We've done extensive research about the Bichon Frisé breed. And, we'll share what we found and how in most circumstances, those traits make certain dog foods better than others for the Bichon Frisé.
[toc]
What Is The Bichon Frisé Made Of?
Dakota says she has some fluffy and adorable little friends which look like they are made of cotton.
I said that couldn't be any other breed but the Bichons Frisé. Dakota said I was right and asked me if I knew what was the Best Dog Food for Bichon Frisé.
Here's the deal:
In order to choose the best options in the market, I told Dakota we had to analyze some of these little fluffy friends' characteristics.
I looked up some interesting information about them and found these fascinating facts:
They are very smart
Energy is abundant
They are very loving
Their life expectancy is approximately 15 to 16 years
Bichon Frisé is currently one of the most popular house dogs' breeds
But, what does this all mean?
Let's have a deeper look of these characteristics!
Physical Characteristics of the Bichons
Even though they are considered small breeds, they are very tough and robust.
They are very nimble, tending to have a great control of their body weight and knowing how to take advantage of their small size.
Dakota says she always has a hard time playing Hide and Seek with her Bichon Frisé friends!
Male Bichons Frisé height is typically between 9 and 12 inches. While females go from 9 to 11 inches tall.
They usually weigh between 10 and 20 pounds, but this will depend on your dog's build and height.
Healthy Bichons are very playful and require regular exercise in order to burn all the energy they have. They have a big appetite as well.
Why is this important?
If given the wrong type of food they may suffer from small-breed related health issues.
So, the Best Dog Food for Bichons is the one that satisfies their hunger while also strengthening their small bodies.
That's not all…
Of course, the most striking and iconic feature Bichons have is their beautiful, snow-white hair. A good diet is critical to help them maintain a healthy, striking coat that they are famous for.
We found this very useful video that provides additional physical and emotional details about the Bichon Frisé.
Best Dog Food for Bichon Frisé Will Prevent Allergies
Allergies represent one of the biggest health issues for Bichons. The typical reaction is itchy skin and hair loss.
If you see your dog displays any of these symptoms, a quick trip to the veterinarian is in order.
What can I do?
Most of the times you will have to determine if your dog is allergic to a specific ingredient.
Vets typically recommend feeding them a hypoallergenic diet until the allergy symptoms are gone.
Once adjusted to the new diet and asymptomatic, then start adding ingredients one by one. Be sure to allow enough time between new ingredients for the symptoms to reappear.
If the symptoms reappear then you'll know what ingredient your dog is allergic to.
What's the real story?
It's not the case for every Bichon, but some of the most common allergy sources are:
The Best Dog Food for Bichon Frisé brands won't have any of these allergens in their product.
Dakota says it makes her sad when she sees a friend suffering from allergies. Bichons' hair is too beautiful to see it affected from allergies when it doesn't have to happen.
Key Ingredients a Bichon Frisé Craves
Here's the deal:
Most diets recommend meat as the main energy source for Bichons. Each one of their meals should have a high quality source of meat as main ingredient.
Knowing that hair/skin issues are very common for our fluffy friends, proteins rich in Omega-3 are some of the best options to protect the skin against allergies.
The rest of the meal should be complemented with fresh vegetables and fruits as broccoli, peas, carrots, etc. Their diet should be comprised of at least a 25% of natural veggies and fruits.
I can't emphasize this enough:
Some specific ingredients such as avocados, grapes and onions should be avoided since they are considered toxic for dogs.
Last but not least, any candidate for the Best Dog Food for Bichon Frisé must have a balanced amount of healthy fats.
We covered the first 50% with meat, being their primary source of energy. The next 25% with veggies and fruits. The rest of the meal should be filled with essential fatty acids to help their digestive process.
Some of these fatty acids have also been proven to provide skin regeneration and help to avoid allergies.
Look:
Here are some great examples of the natural oils we should feed our Bichons:
Sardine oil
Wild salmon oil
Safflower oil
Most of the biggest brands are aware of this, since many small breeds benefit from the consumption of healthy fats.
3 Best Dog Foods for Bichon Frisé
We've now shared some important facts to take into account when making the right decision for feeding your Bichon Frisé.
To help make your job easier, Dakota has put together a list of top 3 products she believes are the very best products available for her fluffy snow-white friends.
Bottom line?
We did extensive research and using the criteria above as a guide, we found 3 suburb candidates that each can make a case for being the Best Dog Food for Bishon Frisé.
1.
Hill's Science Diet Dry Dog Food Chicken Recipe
Hill's Science has been in the business for a while.
Starting over 70 years ago and making sure they provide pets with safe, high-quality and nutritive food.
Each one of their products is tested and if it is available for sale it's because it meets a handful of specifications in order to provide your pet with everything it needs.
Hill's Science Diet Dry Dog Food Chicken Recipe includes fresh chicken protein as main ingredient.
Cracked pearl barley and brown rice are the main carbohydrates in this bag. These high quality ingredients can help with your buddy's digestive process.
It also contains high quality vegetable sources like cracked pearl barley, carrots, apples and cranberries. It does not include any of the ingredients that vets consider to be allergy triggers.
Every bag of Hills provides key nutrients in amounts within an optimal range for your dog.
This dog food is also designed to help your pooch maintain a healthy weight.
2. Wellness CORE Natural Grain Free Original Formula Dry Dog Food
Wellness is one of the best brands in dog food. They provide a large variety of products focusing different dogs' needs depending of their size, breed and age.
Wellness CORE Natural Grain Free Original Formula Dry Dog Food stands out as a grain-free option, keeping it as natural as possible.
The most relevant ingredient in this food is protein.
Animal protein from turkey and chicken is the main source of nutrients in this particular product.
Complemented with real vegetables as well as vitamins and minerals to ensure a healthy and balanced meal for our little friends.
It also contains essential vitamins alongside healthy fatty acids such as Omega 3 and 6 which encourage a shiny coat and make it highly resistant to wear and tear.
The carbohydrates provide the daily energy boost required by your dog
Wellness does not contain the aforementioned most common allergy triggers: wheat, corn, soy, artificial colors or preservatives.
Take care of your little barking friend with Wellness!
3. Royal Canin Size Health Nutrition Small Adult Dry Dog Food
Specially made for small breeds. Royal Canin knows how to target the key physical attributes related to a dog's size. For instance, their muscle and bone development, digestive process speed and jaw size.
A high level of highly digestible proteins help regulating digestion.
Royal Canin Size Health Nutrition Small Adult Dry Dog Food will satisfy your buddy's appetite, no matter how fussy they are.
This bag contains a fair amount of chicken meal, rice, corn, and many vitamins (L-carnitine, B1, B2, B12 and C; to name a few) and many minerals.
The key feature of Royal Canin is the amount of fatty acids like DHA and EPA that promote healthy coat and skin.
Other key ingredients include: fish oil, chicken fat, vegetable oil among other fats that support your little buddy's healthy and shiny coat to play around looking like a barking snowball.
Treat your dog like a king with ROYAL CANIN.
Related Articles
You might find some of these other articles useful if you liked this article: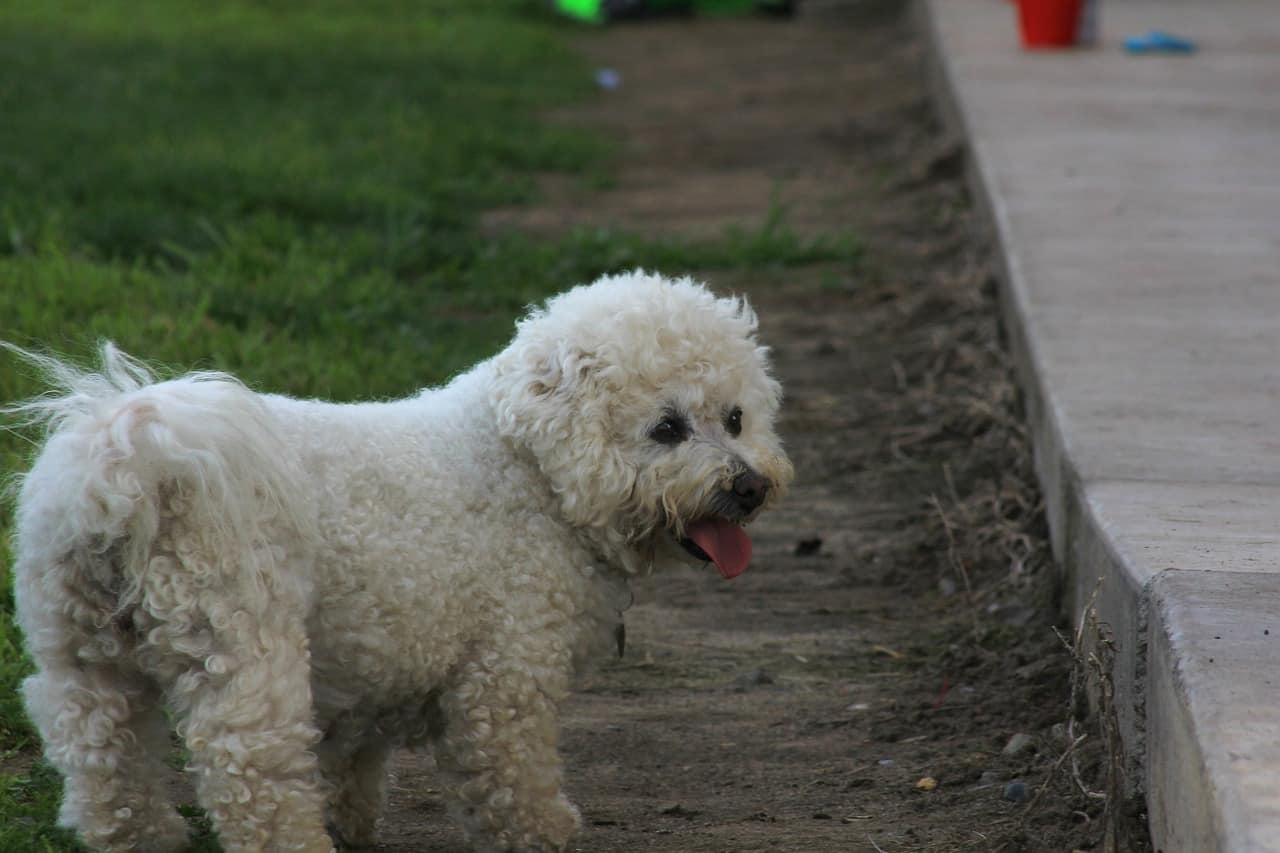 Wrap Up: Best Dog Food for Bichon Frisé
In this article, we dove deep into the Bichon Frisé and found what characteristics the breed has that require specific ingredients to exist in the food they eat.
It is important to mention that some Bichons may like food too much! So you must take care of them and avoid overweight.
Do You Want The BEST Dog Food For Your Bichon Frisé?

With approximately 50% high quality protein, 25% fruits and vegetable, and the rest fatty acids, this provides an ideal mixture that keeps your Bichon Frisé happy, healthy, energetic, with strong bones and muscles, and with a beautiful coat.
Even if you don't end up using one of the products Dakota features, we hope you can use the guidelines we put together from our research to pick your own ideal Best Dog Food for Bichon Frisé. If you think you found a better product, please do share in the comments below. Happy Hide & Seek!