Best Low Protein Dog Food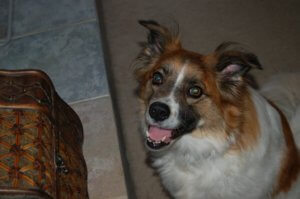 Dakota Says she has friends in the neighborhood that have liver and/or kidney problems. According to their veterinarian they may need the best Low Protein Dog Food diet.
Apparently issues like these are not extremely rare conditions for dogs. Nearly 1% of all dogs have kidney disease. And, liver disease is the 5th leading cause of canine death.
Before you click through on this link below, please make sure you understand your dog's needs as a low protein dog food isn't for all dogs.
In fact, it really isn't for most dogs.
Do You Want The BEST Low Protein Dog Food?

In this article Dakota says liver or kidney disease is no joke. She talks about:
Important functions that kidney and liver provide
What symptoms to look for
Low protein health benefits
Easy things you can do as dog's best friend to avoid the veterinarian
Best low protein dog food products
With a little advanced help your loved one avoid having to make vet visits for kidney or liver disease.
[no_toc]
Important Functions the Kidney and Liver Provide
There is a variety of reasons your veterinarian might be recommending a low protein dog food diet. Most of them are associated with liver or kidney diseases.
Here are the things your loved one loses if they lose liver or kidney function.
Liver Function
The folks at PetEducation.com and Innovative Veterinary Care help Dakota to come up with the following list of liver functions:
Supplies nutrients

Stores vitamins and minerals
Responsible for blood detoxification
Waste removal and bile production to aid digestion
Allows growth
Fights disease
Provides energy
Aid reproduction
Metabolism of fats, carbohydrates, and protein
The blood vessels leaving the gastrointestinal tract goes directly to the liver. So, the liver is the primary filter of all food that your loved one eats.
Kidney Function
The folks at PetMD have been researching and reporting on pet medical issues since 1998. In this article about renal failure in dogs, they describe what functions the kidney provides for dogs.
Here is the reader's digest list:
Regulates

blood pressure

Controls blood sugar
Balances blood volume
Governs water composition in the blood
Regulates pH levels
Builds red blood cells
Produces certain hormones
The problem with kidney disease, is that loss of kidney function can take place very slowly. By the time the symptoms begin to show, it may be too late.
Symptoms to Watch Out For
If you are looking for a low protein dog food, then you likely have concerns about either liver or kidney disease for your loved one.
Here is the list of symptoms to look for.
Liver Disease Symptoms
Liver disease can occur for
many different reasons
. Cancer can trigger liver disease, or a blocked bile duct.
This list is just scary (sorry Toddy Dog)
:
Abdominal pain and swelling
Changes in stool color
Chronic fatigue
Dark urine color
Diarrhea
Increased drinking and urination
Itchy skin
Jaundice (skin and eyes that appear yellowish)
Loss of appetite
Nausea or vomiting
Pale stool color, or bloody or tar-colored stool
Swelling in the legs and ankles
Tendency to bruise easily
Liver disease can sometimes be reversed if it is caught early enough. Be sure to see your veterinarian if you see changes like are described above.
Kidney Disease Symptoms
Kidney disease does primarily show up in older dogs. However, Dakota Says you shouldn't wait for these to show up or it might be too late. Here is a list of kidney disease symptoms (these makes Peyton hide) compiled from the folks at PetMD and PetEducation.com:
Blood in the urine (

hematuria

)
Change in water consumption
Change in volume of urine produced
Chemical odor of breath
Constipation
Depression and listlessness
Diarrhea
Excessive thirst
Loss or decreased appetite
Lethargy or stumbling
Loss of sight
Mouth ulcers
Pale gums
Seizures and/or comas
Vomiting
Weight loss
Unfortunately, if you are seeing some of these, the kidney disease may already be advanced.
So, if you see signs of any of these types of symptoms, please make a trip to your veterinarian ASAP and have your loved one checked out.
Be sure to mention the symptoms your seeing and ask if a low protein dog food diet is appropriate for your dog's situation.
Low Protein Health Benefits
Healthy animals excrete uremic toxins in the urine, but these toxins can build up when a dog has kidneys that are not functioning properly. Digesting protein produces the toxins, so you can keep the toxins at lower levels by limiting the protein in your dog's food. This way his body will not have to work so hard working the kidneys and liver trying to eliminate those toxins.
Good Protein vs Bad Protein
Another thing Dakota Says is that there is a difference between the different types of proteins. Dakota actually doesn't care as long as it tastes great.
But, in the long run, Dakota does benefit from eating higher quality proteins versus proteins that are lower quality.
Quality proteins are proteins that are very easily digestible and contain the essential amino acids that allow your body to manage your weight while maintaining muscle mass.
Here are some examples of high quality proteins:
Beef
Cheese
Cottage Cheese
Eggs
Fish
Milk
Poultry
Pork
Potato
Whey
Low quality proteins don't include the amino acids that your body needs. Examples of low quality proteins are:
Beans
Peanuts
Oats
Whole Wheat
As you can see from this list, if your dog food talks about having grains, be sure to make sure that the grains in that dog food are not low quality grains as those can cause long term issues with muscle loss while can cause other side effects like causing your dog to limp or be sore to the touch.
Things to Do as Dog's Best Friend
The research shows that you should NOT put your dog on a low protein dog food diet at an early age.
What the research is showing is that if your dog has an advanced stage of liver or kidney disease, that a low protein diet can sometimes help limit the symptoms.
The reason for this is that protein produces toxins as they are digested. The kidneys and liver help eliminate those toxins when working properly. When they are not working properly, then the toxins can build up and make life even more difficult for the liver and kidneys.
Dakota Says TALK TO YOUR VET!
Again, please don't take our advice on this. We are simply reporting what our research has found. Individual animals results can vary. Your veterinarian is your best source for what your individual pets needs are.
If you veterinarian believes a low protein dog food will help for your specific dog's needs, then by all means, look through the different products we've identified. They will be the best of the best for providing a high quality product.
Alternative Medicine
The folks at VitalAnimal.com prefer a homeopathic strategy if you loved one ends up with kidney disease.
They believe that dry dog food is what leads to the kidney problems in the first place. Not necessarily protein. This apparently goes against the majority of veterinarians views.
Although, there is also new information coming out that contradicts high protein as being a source of kidney failure.
The Best Low Protein Dog Foods
Dakota Says here are some excellent dog foods that can provide the right ingredients to help ward off kidney disease in your loved one.
Be sure to consult with your Veterinarian before putting your best friend on a long term diet. Each dog has their own special traits (that's what makes them special). So, you veterinarian should have the best advice for your loved ones special circumstances.
Holistic Select Natural Dry Dog Food Anchovy, Sardine and Salmon
The folks at Holistic Select have been perfecting their products for over a decade and this product stands above the other low protein alternatives we found.
Coming in with a protein percentage of 27%, Holistic Select Natural Dry Dog Food with Anchovy, Sardine and Salmon might be a little higher on the protein percentage. However, Dakota Says the quality of the protein is also important.
The number one ingredient in this dog food is Anchovy, Sardine, and Salmon meal. We discussed earlier how fish was one of the ingredients that rates very high in quality as protein goes.
This Holistic Select product also includes natural digestive enzymes and digestive botanicals that help with digestion.
The size of each nugget is about the size of a cocktail peanut, so most dogs shouldn't have a problem biting and chewing their food. The nugget is also crunchy. So, if you're looking for a soft food, this might not be the one for your loved one.
Typical expiration dates for products bought through Amazon run about eleven to twelve months past when you receive the product. So, your dog should have about that long to finish a bag.
This product is manufactured in the United States.
Wellness Complete Health Natural Dry Small Breed Dog Food
Wellness Natural Pet Food has a long history of pet food originating in Massachusetts as a company called Old Mother Hubbard in 1926.
They re-invented themselves in 1997 as they took what they learned from the previous 70+ years and introduces animal nutrition experts, veterinarians and scientists to the process to come up with the Wellness brand.
Wellness Complete Health Natural Dry Small Breed Dog Food delivers 28% protein. The top three ingredients are deboned turkey, chicken meal, salmon meal which are all considered to be high quality protein.
This food is not grain free. But, grains like brown rice and flaxseed are well down the list of ingredients.
The size of the kibble is designed for small dogs and is a crunch consistency.
The ingredients also contain probiotics that helps with digestion and makes a consistent stool from your pet.
The expiration times average around 10 to 12 months from when the food arrives when purchases through Amazon.
Royal Canin Medium Adult Size Dog Food
Royal Canin was founded on the principles of creating a food to cater to each type of breed of dog.
They believe in using science to acquire knowledge about our pets to better suit their needs, not the owner's.
They work with veterinarians and professional breeders to research further into what they want to use for their products.
Their goal is to create the best nutrition for your pet. This company is based out of the US and all pet food they sell is made in company owned plants.
Royal Canin Medium Adult Size Dog Food supports digestive health, balanced nutrition, and healthy aging.
This specific type of food is designed for medium sized adult dogs.
This dog food offers a protein content of 23%. Its top three ingredients are rice, chicken by-product meal, and wheat. It does not offer high quality proteins, however what it lacks in protein, it makes up for in variety.
The kibble is the right size for each dog depending on which type of royal canin food you choose.
Royal Canin offers very specific types of dog food relating to age, size, and even breed. They make sure you can choose the exact right dog food for your dog.
Natural Balance LID Vegetarian Dry Dog Food
Natural Balance was founded in 1989 by Dick Van Patten from the famed Television series
Eight is Enough
.
Mr. Van Patten was a well known animal advocate and create this company with the goal of creating pet food that uses science to discover, verify and promote nutritionally sound food for animals.
One of the scientific discoveries that is found in several of Natural Balance dog foods is the presence of potatoes as a source of protein.
Through science, Natural Balance found that potatoes to be a premium quality carbohydrate and highly digestible energy source.
We found the top five ingredients in Natural Balance Limited Ingredient Diet | Vegetarian Adult Dry Dog Food with Healthy Grains to include Potato Protein. It also includes other high quality grains like brown rice, barley and peas.
This combination produces one of the lower percentages of protein that we could find in a high quality dog food. This dog food comes in at 20% protein.
The kibble size for this dog food is small enough for small dogs to enjoy.
Another side benefit of this dog food is that it is reported to help dogs with gas problems to stop their room clearing interruptions!
Conclusions About Low Protein Dog Food
There is some controversy about why a low protein dog food diet is needed. If your veterinarian is recommending this diet, let your vet be the referee that decides what call to make regarding what diet is safe for your loved one.
However, if you aren't getting veterinarian advice, you absolutely should!
Every dog has different needs and only a qualified veterinarian can take all of the circumstance as a whole into consideration and make the right recommendations.
If you're not sure about low protein anymore, another slice of the veterinarian community see Phosphorus as what needs to be restricted instead of protein. In an upcoming article we discuss the role of Phosphorus in canine health.
If you've found a great veterinarian and she (or he) agrees, then go ahead and use a low protein dog food. Just make sure it's being used for the appropriate circumstances.
Do You Want The BEST Low Protein Dog Food?

Hopefully we've provided some resources to help you have a better discussion with your veterinarian if you think you are finding yourself in need of a low protein dog food diet.
Dakota Says she learned a lot while researching low protein dog foods and hope it can help your loved one live a healthier dog's life.